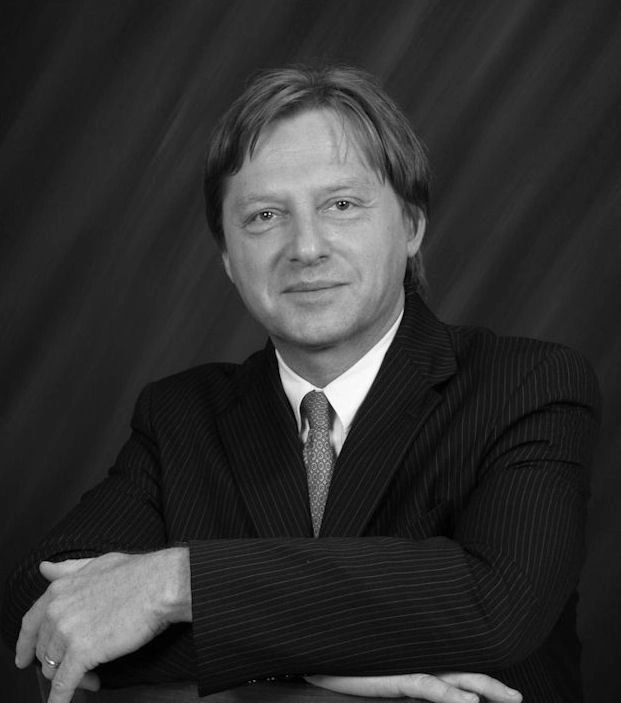 Our probate attorney, Paul Kneski, has been practicing law in Florida for over 36 years. We strive to provide professional, prompt, efficient and economical legal services to each client in probate and estate matters.

Few activities are more stressful then coping with the loss of a loved one and having to deal with the administration of the estate or the denial of your lawful share of the estate. Losing a loved one or a member of your family is not easy and being forced to deal with probate matters soon afterwards is difficult. We are here to help guide you through the complicated legal process to give you peace of mind that the estate of your loved one or family member is being looked after by a compassionate and experienced probate attorney.
We strive to achieve results through dedication, hard work and total commitment to professional excellence. As an experienced Florida Probate Law Firm, we represent families and individuals in:

- Probate Administration
- Probate Litigation
- Wills
- Will Contest Litigation
- Estate Litigation
- Guardianships
- Family Law

Paul, a member of both the Florida and New York Bars, places a premium on open and honest client communication and confidentiality. Maintaining an open relationship with his clients is his top priority. Paul promptly returns telephone calls, quickly returns e-mails and keeps his door open at all times. He routinely meets with his clients at night and on weekends.
If you or someone you know needs the assistance of an experienced probate attorney, contact Paul at (954) 583-8765 or complete the contact form below to arrange for a free consultation. Paul's assistant, Arcenia, also speaks Spanish.

Paul J. Kneski, Esq.
Law Offices of Paul J. Kneski, PA
Plantation Medical Arts Building, Suite 110
333 N.W. 70th Avenue
Plantation, FL 33317
Tel: (954) 583-8765
E-mail: paulj@kneski.comcastbiz.net
Additional Office: Miami
The hiring of a lawyer is an important decision that should not be based solely upon advertisements. Before you decide, ask us to send you free written information about our qualifications and experience. All materials on this website are not intended to constitute legal advice or the provision of legal services. The information on this website, or the submission of a form or email does not create an attorney-client relationship.
______________________________________________________________________________

Our Florida probate attorney, Paul Kneski, represents clients in probate and estate matters in Sunrise, Tamarac, Fort Lauderdale, Lauderhill, Davie, Weston, and Plantation, FL. Our estate attorneys represent clients in estate and probate litigation in Cooper City, Margate, Miramar, Hollywood, and Pompano Beach, FL.

Our probate attorneys in Plantation, FL assist families with durable powers of attorney, establishing Florida domicile, Irrevocable trusts, beneficiary representation, fiduciary representation, probate, claims against estates, trust contests, violations of fiduciary duties claims, will contests, and preparation of wills. Free consultations with our probate attorney are available in Plantation, FL, Sunrise, Tamarac, Hollywood, Dania Beach, Margate, Coral Springs, Cypress Creek, and Davie, FL. Our probate litigation attorney, Paul Kneski, a resident of Davie, Florida, represents clients in will contests, probate administration and estate litigation in Plantation, Ft. Lauderdale, Lauderhill, Pompano Beach, Deerfield Beach, Lighthouse Point and Weston, FL. Our law firm in Plantation, FL drafts wills and last testaments. Paul Kneski has been a resident of Broward County for decades. He has been a trial attorney for over 36 years.

Under Florida Law, If an estate is not automatically devised to a suriving spouse, it is necessary to "probate the estate", whether or not the decedent had a valid will. Our experienced probate litigation attorneys can help in this process and are available for free consultations throughout Broward County, Florida, including Coconut Creek, Cooper City, Coral Springs, Dania Beach, Davie, Deerfield Beach, Fort Lauderdale, Hallandale and Hillsboro Beach, FL. The Broward County Circuit court has jurisdiction of the decedent's estate, called a probate court, to supervise probate, administer the disposition of the decedent's prooperty according to Florida law and the decedent's intent as manifested in his or her will. Trial Attorney - Probate Litigation. Probate litigation law firm in Broward County, FL. Free probate legal advice.

Our attorney, Paul Kneski, is an experienced probate lawyer and offers free consultations in Hollywood, Lauderhill, Lighthouse Point, Margate, Miramar, and North Lauderdale, FL. Our law firm represents families in probate and estate litigation, including will contests in Oakland Park, Parkland, Pembroke Pines, Pompano Beach, Plantation, Sunrise, Weston, Wilton Manors, and Ft. Lauderdale, FL. Probate litigation law firm in Plantation, FL. Will contest lawyer in Plantation, FL. Will contest attorney in fort lauderdale. Plantation, FL probate attorneys represent clients in probate claims in Plantation, Sunrise, Fort Lauderdale and North Lauderdale, FL. Broward County Wills and Trust Attorney. Florida probate and trust attorneys in Davie, FL. Will contest legal advice. Probate lawyers in Plantation, FL. Our Plantation probate attorney, Paul J. Kneski, represents clients in probate law cases in Sunrise, Florida.

Our attorney, Paul Kneski, represents administrators, represents executors, personal representatives - the person tasked with carrying out the instructions in the will, throughout Broward County, Florida, including Sunrise, Fort Lauderdale, Oakland Park, Davie, and Plantation, FL. Our lawyer, Paul Kneski, of Kneski & Kneski with law offices in Miami and Plantation, is experienced in all probate, trust and guardianship litigation as well as probate administration, will contests and estate litigation and routinely represents individuals and families throughout Broward County, including Ft. Lauderdale, Tamarac, Davie, Cooper City, Weston, Pompano Beach, Hollywood and Sunrise, FL. From our law firm's offices in Plantation, Florida and downtown Miami, Florida, Paul Kneski, our estate and probate attorney helps families and individuals in Hollywood, Pembroke Pines, Tamarac, Plantation, FL as well as Sunrise and Fort Lauderdale, FL. The probate law firm in Plantation, FL of Kneski and Kneski helps family members in litigation of claims against estates, locating heirs, fiduciary representation, and probate and trust litigation, and guardianship administration. Our Broward County Florida probate law firm represents family members in will contests with allegations that that decedent was mentally incompetent at the time the will was signed. Attorneys in Florida. Probate attorneys in Florida. Probate litigation in FL. Florida lawyers experienced in Probate Law.

Legal Links in Florida: Attorneys to represent in a contest of a will. Attorneys in Fort Lauderdale experienced in fighting a will and last testament. bilingual probate attorneys speak spanish. Probate attorneys in sunrise, FL. Will contest attorneys in Ft. Lauderdale, FL. Probate lawyers in Davie, FL.. Defense Base Act Law. Florida Law Links: Lawyers to fight probate of a will in Florida. How to fight a change in a will. Florida criminal lawyers. . Florida probate litigation. Florida trial lawyers. Defense Base Act Attorneys. Lawyers in Florida. Attorneys in Florida. Injury attorneys in Stuart, FL. Criminal law links in Florida; Stuart FL criminal lawyers. Law links in Martin County: Palm Beach and Stuart civil litigation. Lawyers in FL. Florida Injury Legal Law Links: Stuart Personal Injury Lawyers. Florida Criminal Legal Link: Stuart Criminal Lawyer. Palm Beach, Florida DUI Litigation Law Links: Van Riper and Nies Attorneys. Palm Beach DUI Defense Legal Law Link: Palm Beach DUI Lawyers. Florida lawyers. Palm Beach Injury Law Links: Palm Beach Injury Attorneys.